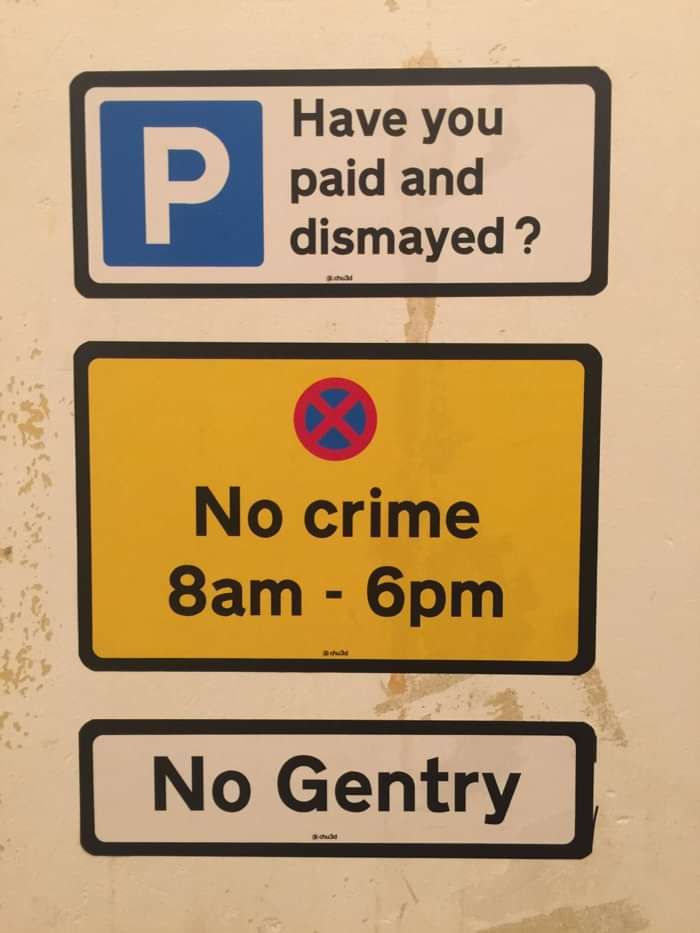 Street Sticker Pack
This is a commemorative piece by 'Chu' - Chief collaborator with Peter and featured in the video for "Who's been having you over?" by Peter Doherty & the Puta Madres.
He also stars in the video as one of the gang spreading disinformation around the town.
Parody welcome town sign formed from the anagram of Margate (artgaMe) 280mm x 146mm (11" x 5 3/4")
Help society understand an alternative - a world where paying for parking causes unwanted stress, grumpy homeowners running the place we all live, or even the presence of round-the-clock criminal acts. Decorate the surfaces amongst your community with a bumper pack of Fasson branded crack back stickers. Send them as gifts to people who you think may get the joke... Limited edition pack of three ready-to-peel adhesive material, in a sealed bag.