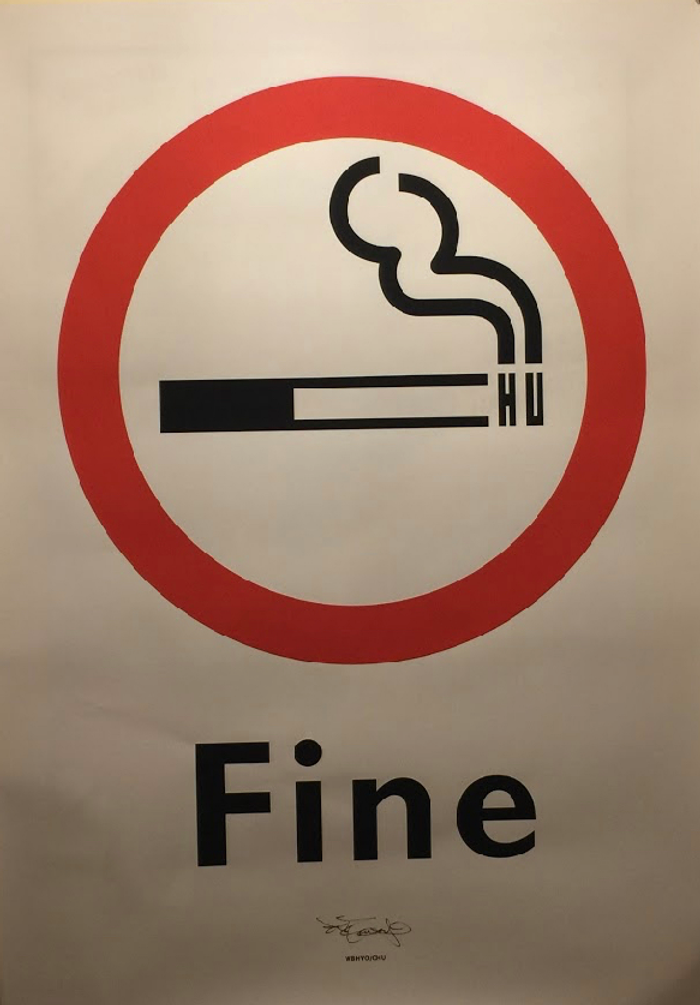 Smoking Fine - Signed & Numbered by CHU street artist
This is a commemorative piece by 'Chu' - Chief collaborator with Peter and featured in the video for "Who's been having you over?" by Peter Doherty & the Puta Madres.
He also stars in the video as one of the gang spreading disinformation around the town.
Digital print on rounded A4 adhesive signed and numbered by CHU street artist.