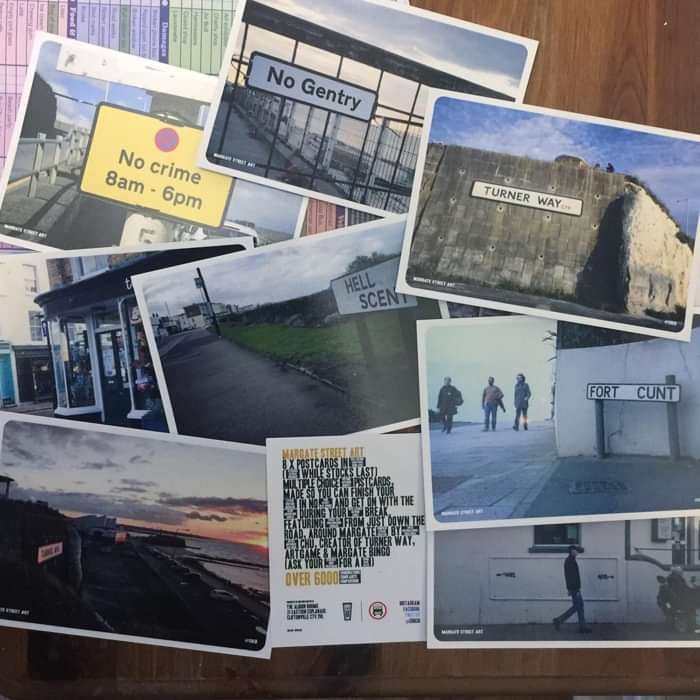 Pistcards (8 pack)
This is a commemorative piece by 'Chu' - Chief collaborator with Peter and featured in the video for "Who's been having you over?" by Peter Doherty & the Puta Madres.
He also stars in the video as one of the gang spreading disinformation around the town.
Eight full colour photographs of street art found in Margate & Cliftonville, celebrated for the first time as a pack of multiple choice pre-written postcards to send to your friends or family. Several of the works are still enjoyable out in the wild - here they are commemorated in heavy weight glossy printed cards.